Blue Hill—Skillful defense at the net  by the George Stevens Academy Eagles and the Orono Red Riots created a tense, edge-of-your-seat semifinal playoff game before the Eagles won 1-0 on October 28.
Big saves at the net by both teams—including senior Payson Allen's block at an open look by Orono with 1:45 left in the second half—drove the game into a 15 minute overtime period with the score at 0-0.
"It's anyone's game," one fan noted as the last seconds of regulation play ticked down.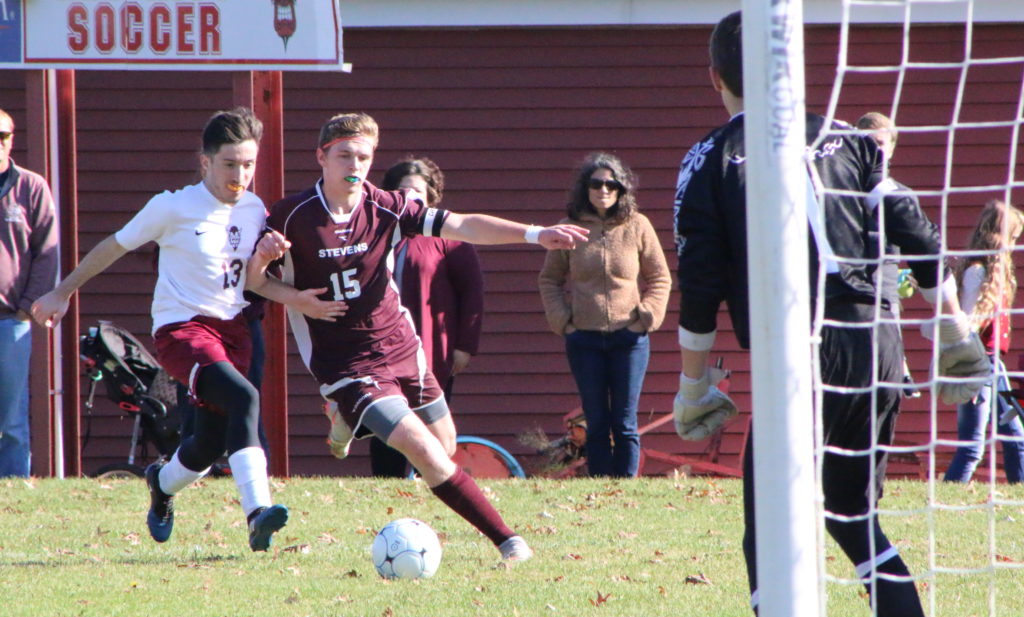 "Both teams had a number of chances to score but couldn't quite get it in," Eagles coach Mark Ensworth said. "Both goalkeepers played [great]. It was going to come down to someone making a special play."
That play came 11 minutes into overtime, as the Eagles offense drove down the field and created an opening that senior Taylor Schildroth took advantage of with a swift kick into the net. It happened so quick that everything seemed to stop for a split second before the crowd and players reacted.
"We knew that wanted to tack down the wings, and we knew that if we were going down too far the side, the keeper was going to get it," Ensworth said.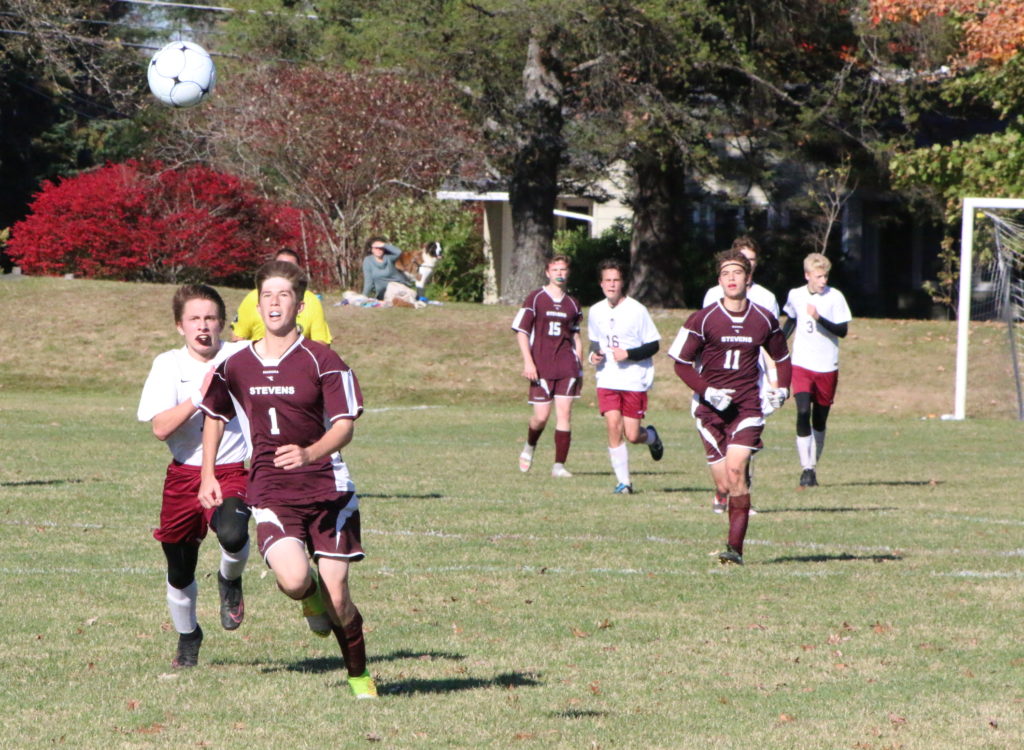 Both teams played at a high level, he said, and his team "knew going in that it was going to be a coin flip who was going to come out as winner." The teams had tied both times they faced each other during regular season games.
In a playoff schedule squeezed by heavy rain , the Eagles won their quarterfinal match against Bucksport the day before 4-0. Freshman Michael Moon scored two goals, senior Ben Cole one, and Schildroth one on a penalty kick in the first half.
The Eagles travel on Thursday, November 2, to face top-ranked, undefeated Fort Kent for the Class C North championship.
"They have a really gifted striker up front, so we [have] to make sure he's contained," Ensworth said. "They play smart and disciplined. They play a lot like we try to play."