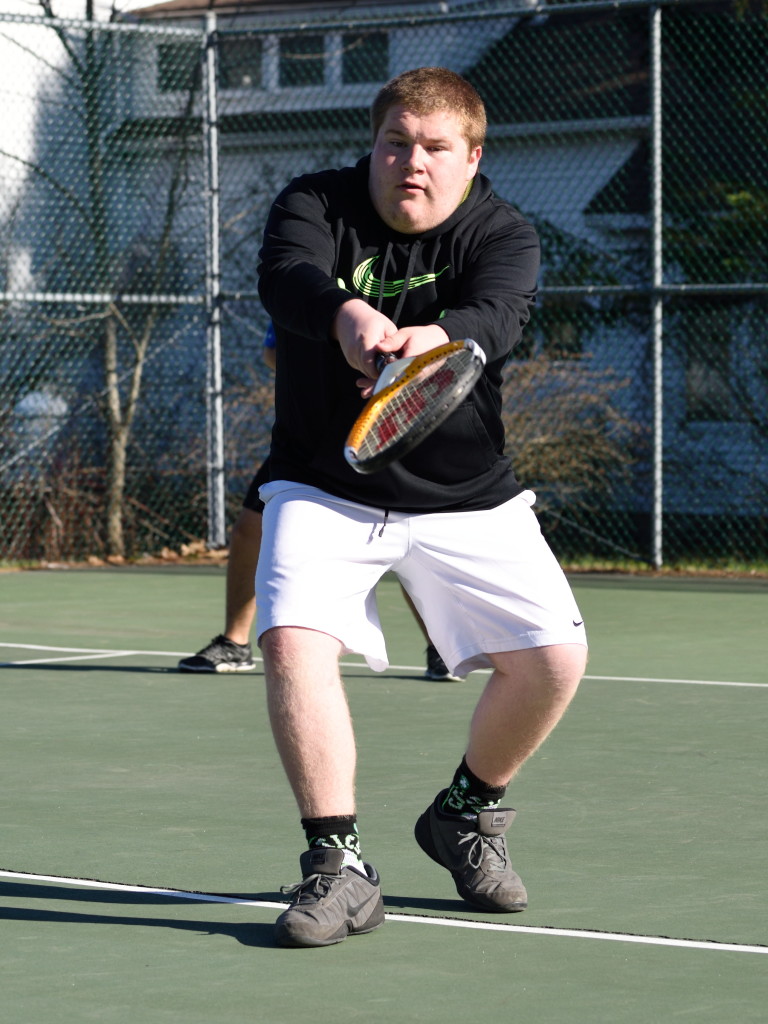 DEER ISLE—The Mariners boys and girls tennis teams both fought to 3-2 victories over Sumner on May 12.
The girls lost their first two singles matches but powered to the win on Jess Trainor's 9-7 singles victory and two decisive wins by double teams of Veronica Pezaris-Nicole Nolan (8-1) and Orly Vaughn-Ali Eaton(8-0).
Cameron Wendell led the boys team with an 8-2 singles win, and doubles teams Marvin Merritt-Justin Eaton (802) and Desmond Billings-Ennis Marshall (8-0) clinched the win.
The boys are 6-2 and hold the fourth spot in the Heal Point Standings, while the girls improved to 2-6.
Double player Justin Eaton, shown in an early season game, helps the Mariners to victory at Sumner. Photo by Franklin Brown