BLUE HILL—The best way to open a season is with a win, and the George Stevens Academy Eagles did so in style against Sumner on April 19.
The varsity softball team crushed Sumner by over 20 points, with pitcher Olivia Stevenson allowing the Tigers only 4 runs in five innings.
A 10-1 victory over the Tigers by the Eagles varsity baseball team in five innings signaled a strong season for the 2015 Eastern Regional runner ups.
Both teams face Ellsworth on Thursday, April 21, at the Ellsworth High School athletic fields. Game time is 4 p.m.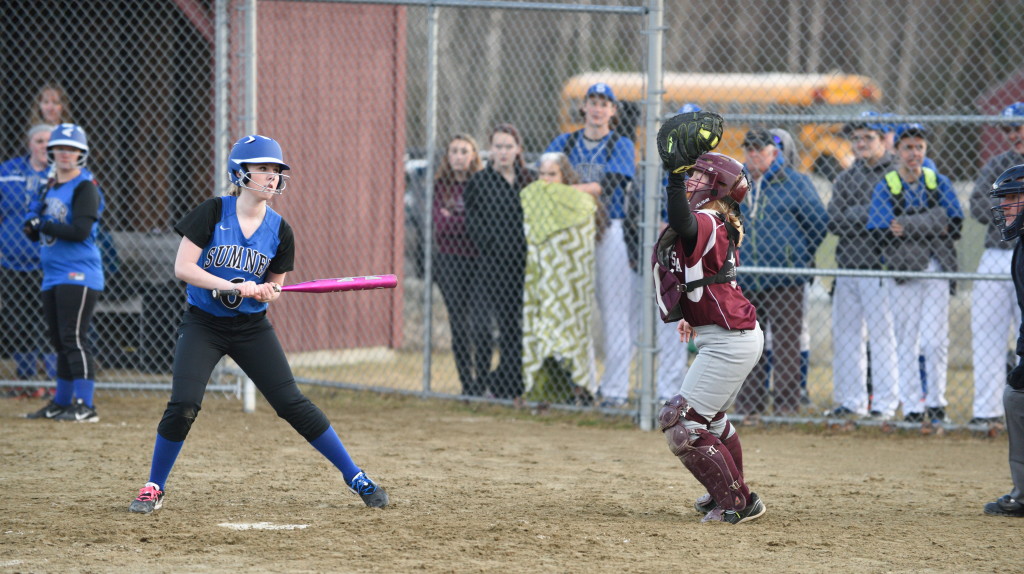 Catcher Sarah Mullen outs Sumner in the 5th inning. Photo by Franklin Brown