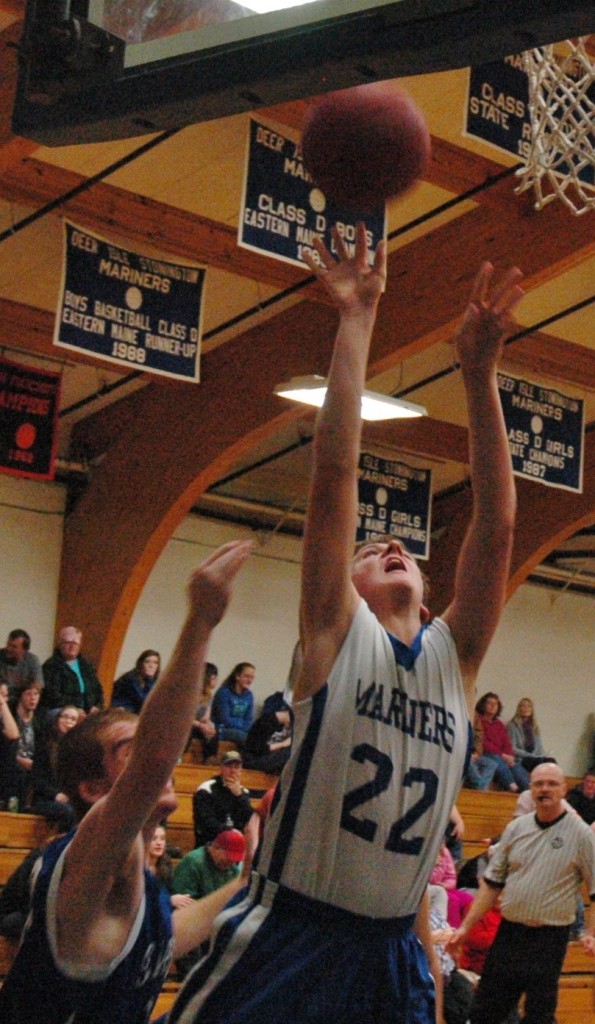 Deer Isle—The varsity boys basketball team lost a close match against Searsport on December 8 in overtime, with a final score of 44-43.
In their season opener against George Stevens, they also lost,  82-49. The two things that stood out in the first half were too many turnovers and allowing GSA to get easy transition baskets. The second quarter did us in and we let GSA run away with the game as we trailed 44-16 at the half.
We just took ourselves out of the game plan, and when things go bad, they often get worse, which is exactly what happened. I know we can do better, and Coach Brian Billings put the younger players in for the fourth quarter to gain varsity experience. Elliot Nevells led us with 9 points, Krisford Melanio 8, Mason Oliver and Silas Bates each with 7, and Paul Zoephel and Dakotah Gillen each with 6. First time I can remember when the same player led the JV and varsity scoring in the same night.
It is a rough start for the boys, but we have three more games this week to start putting things together. This team will have to give more energy and stay focused on our game plan if we are to achieve our potential. We have the pieces but we need to coordinate with each other.