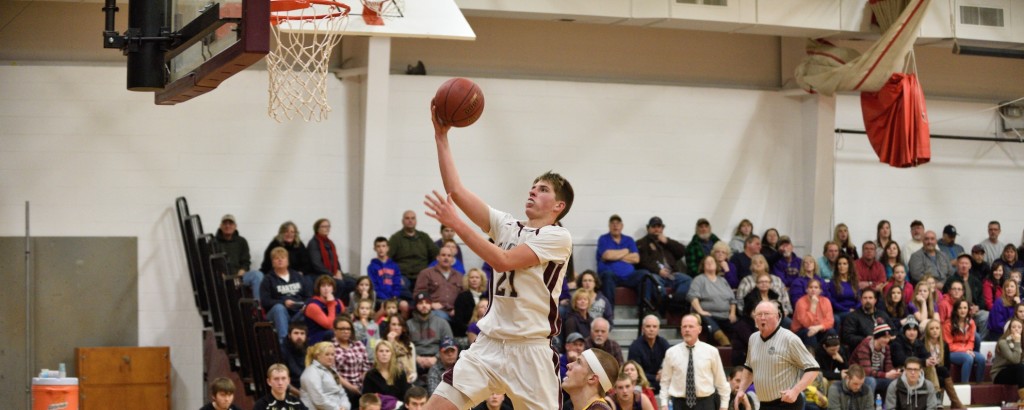 Eagles boys open 2015 with wins over Bucksport, Orono
The varsity Eagles raised their record to 6-3 with wins over Sumner on December 29 (61-45) and then ushered in the new year on January 2 at home with a 72-51 win over Bucksport in a fast-paced game before a capacity crowd. After a close first quarter that ended at 15-11 after a lay up by Kelsey Allen with seconds to go, GSA rolled to an 18 point lead at the half. Allen led the Eagles with 21 points; Taylor Schildroth scored 19. Against Sumner, Allen scored a 27-point game high, while Jarrod Chase scored 10.
The team confirmed their high ranking with a 60-43  win at #4 Orono  on January 5 in a rematch of an early season loss.  The boys now stand at 7-3, with their seven wins coming one after the next. They next play at Sumner on Monday, December 12 at 7 p.m.